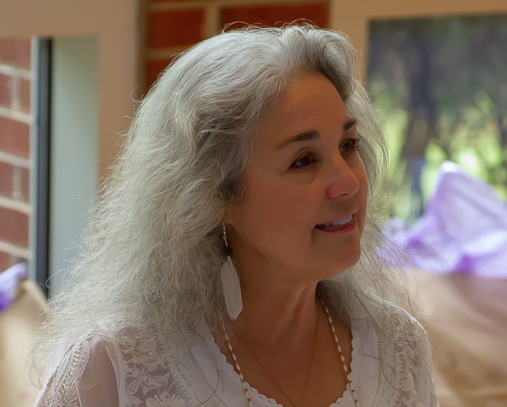 Loretta Jo Schlatzer is the owner/founder of Yoga-Mojo, LLC, and the founder/co-owner of Cary Yoga Collective, both based in Cary NC. She is happily obsessed with exploring and sharing many different aspects of Yoga, and is a master of yoga sequencing.
At her core, Loretta Jo is a teacher – dedicated to helping students and yoga teachers to confidently and consistently experience the uplifting magic that occurs within practice – the unified mental, physical, and spiritual "mojo" that moved her to begin her own personal journey.
Pursuing her passion, she has provided 12,000+ hours of teaching and training to students, delivered deep from her heart – living and sharing her belief that yoga can be both a positive means for personal transformation, and a path to joy.
Professional, authentic, and relatable, she provides a variety of classes, trainings, educational events, workshops, and retreats in the US, abroad, and online.
Loretta Jo's classes incorporate an abiding love of the Sanskrit language, mantras, mudras, and yoga mythology – her classes weave in symbols, themes, storytelling, and a bit of humor to enhance the practice experience.
Prior to embracing Yoga as her full-time profession, Loretta Jo gained significant interpersonal and business experience as an executive in a global technology firm.
She has a deep affinity for animals, trees, our earth, and its environment…with sincere empathy for the struggles of the humans that inhabit it, and a strong belief in the common good.
CREDENTIALS/CERTIFICATIONS
Loretta Jo is registered with Yoga Alliance as an E-RYT500, RYS200, RYS300/500 and Yoga Alliance Continuing Education Provider® (YACEP)– and is a recognized Yoga Teacher Central Authorized Trainer. She completed Integrative Yoga for Seniors professional training at Duke Integrative Medicine and is a certified Thai Yoga Bodywork Practitioner.
---
Loretta Jo | Yoga-Mojo offers a five-star rated Yoga Alliance registered RYS200 and RYS300/500 yoga teacher training program,
Loretta Jo supported Kimberly Carson with the Teaching Yoga for Seniors program at the Kripalu Center for Yoga and Health in 2020.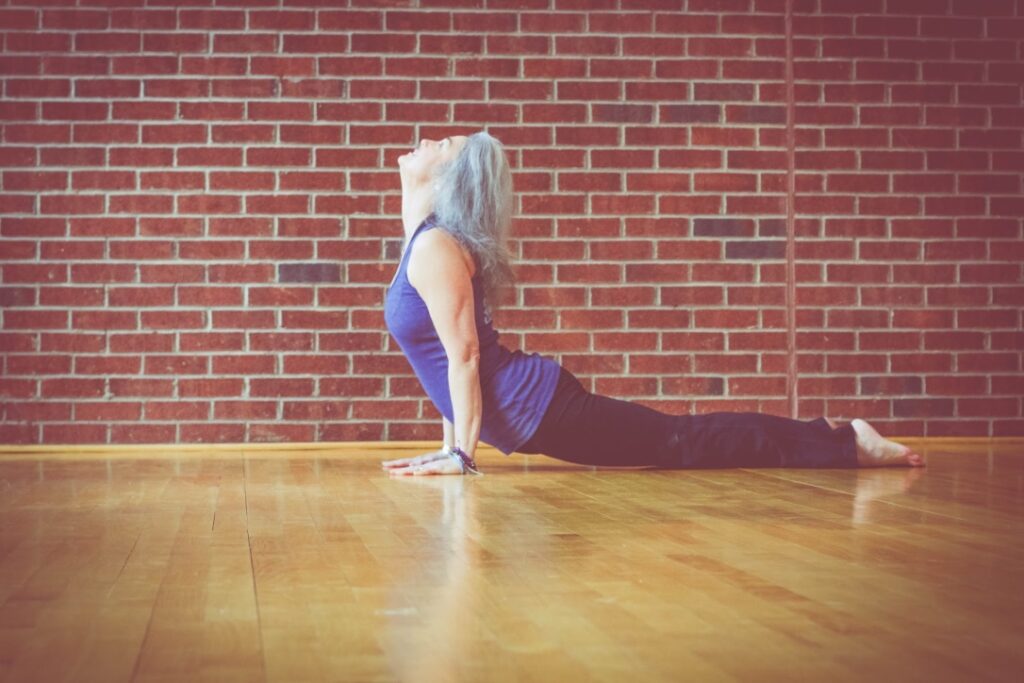 YOGA LINEAGE
Loretta Jo earned her 220-hour YTT certification with Lisa Clark of EmbodiYoga® and her 500-hour certification with Stephanie Keach at Asheville Yoga Center.
She works continuously to expand her yoga knowledge, and has been blessed with the good fortune to have completed workshops, retreats, intensives, and training sessions with an array of incredible master teachers – including Seane Corn, Sianna Sherman, Rod Stryker, Doug Keller, Carol Krucoff, Kimberly Carson, Michael Sitzer, Gabriel Halpern, Kathryn Budig, Nicki Doane, Jason Crandell, Leslie Kaminoff, Sarah Powers, David Swenson, Matthew Sweeney, David Keil, Shala Worsley, Dr. David Frawley, Shambhavi Chopra, Sadie Nardini, Rolf Gates, and other various Yogic traditions and philosophies with world-renowned Hatha and Vinyasa teachers. .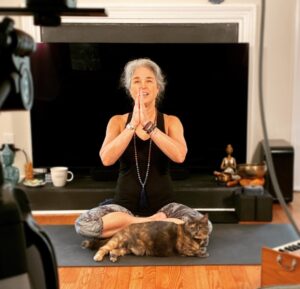 YOGA-MOJO METHODOLOGY
Drawing on experiences as both student and teacher, Loretta Jo developed the Yoga-Mojo practice methodology and teaching philosophy as a resource to help herself and other teachers more easily and confidently deliver effective, impactful yoga classes.
The Yoga-Mojo methodology honors the traditions of Yoga, blended with contemporary learnings. Each class sequence is unique, but all incorporates specific principles designed to energize and balance the mind, body, and spirit for the student.
Yoga-Mojo practice sequences are intentional – designed with specific areas of focus, tailored to the anticipated experience levels, and orchestrated to guide the students through a moving meditation to quiet the mind, build stamina, increase physical strength, improve flexibility, sharpen concentration, and build personal confidence.
During Loretta Jo's tenure as a technology company executive, her Yoga-Mojo sequencing methods made it much easier to deliver high-quality unique classes each week – her true bliss – while preserving time for work, family, and other life demands.
Her methodology is interwoven throughout the Yoga-Mojo teacher training curriculum, and is shared as The Art of Sequencing within workshops and retreats.
STUDIO PHILOSOPHY
We strive to ensure yoga is approachable, accessible, enjoyable, inclusive, often playful, and always a safe and supportive experience for students of all levels.
All are welcome in the Yoga-Mojo | Cary Yoga Collective community.
We collectively learn and grow each day.
Breathe~ Move~ Live~
Thank you for reading about me. Hope to see you at the studio or one of the many Yoga-Mojo retreats~
Saprema~
Loretta Jo
---