Yoga-Mojo ~
Loretta Jo
Dedicated to the practice of yoga both on and off the mat, Loretta Jo has been practicing and guiding students for almost two decades. She created Yoga-Mojo and the Yoga-Mojo Studio to support all students and teachers on their unique yoga journey.
In February, 2022, Loretta Jo founded Cary Yoga Collective (CYC) and partnered with Yoga Garden of Apex, to create, a boutique studio located in Lochmere Pavilion in Cary, NC.
Practice with Loretta Jo
at Cary Yoga Collective
COME EXPERIENCE THE FREEDOM OF EXPLORING SELF AND FINDING THE MAGICK WITHIN.
Yoga-Mojo classes focus on breath & mindfulness — to establish a mind-body-heart connection.
---
New Student Specials at CYC!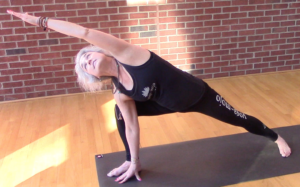 Ready for the Journey? Yoga-Mojo's RYT200 Program is ON!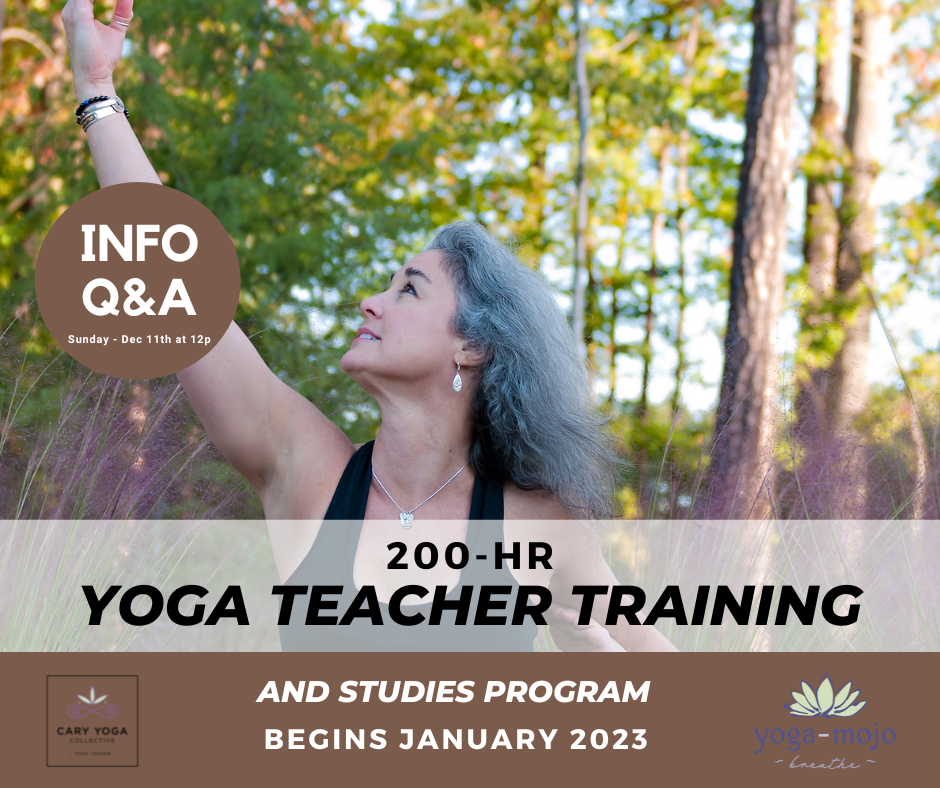 𑁍 Are you looking to deepen your practice of yoga?
𑁍 Curious about truly exploring the magick of yoga?
𑁍 Or do you have a desire to teach?
Yoga-Mojo's 200-hour Yoga Teacher Training is a Journey that begins this January!
Join us for an information session | Q&A on Sunday, December 11th from 12-1pm.
Take the Journey~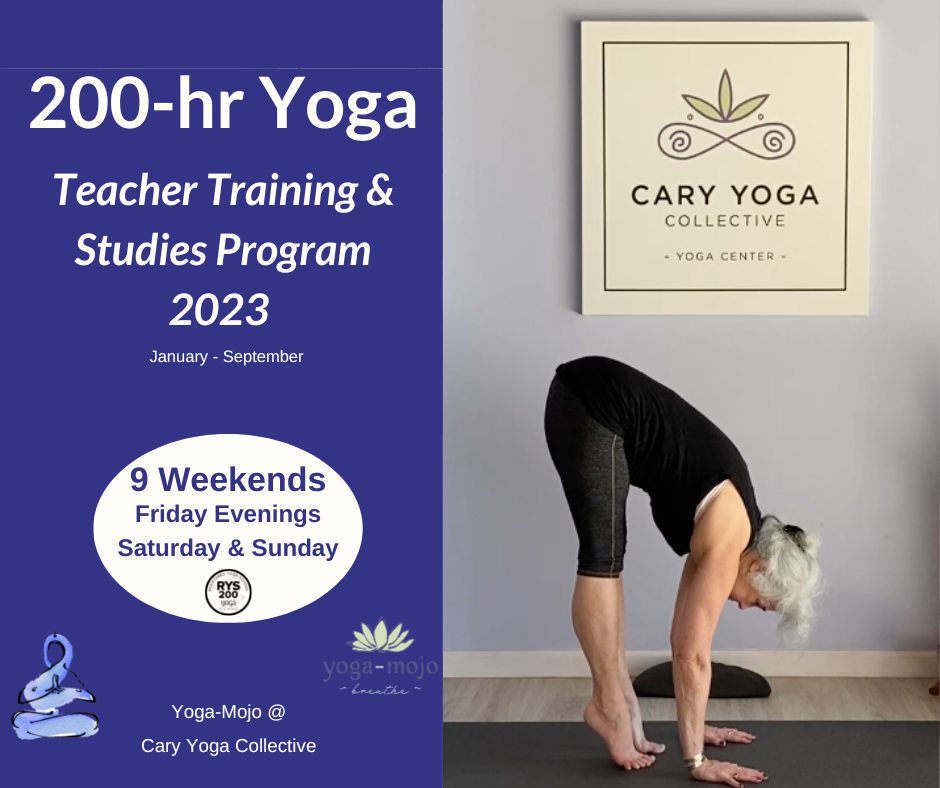 Join me for this transformative & comprehensive yoga teacher training in 2023!
---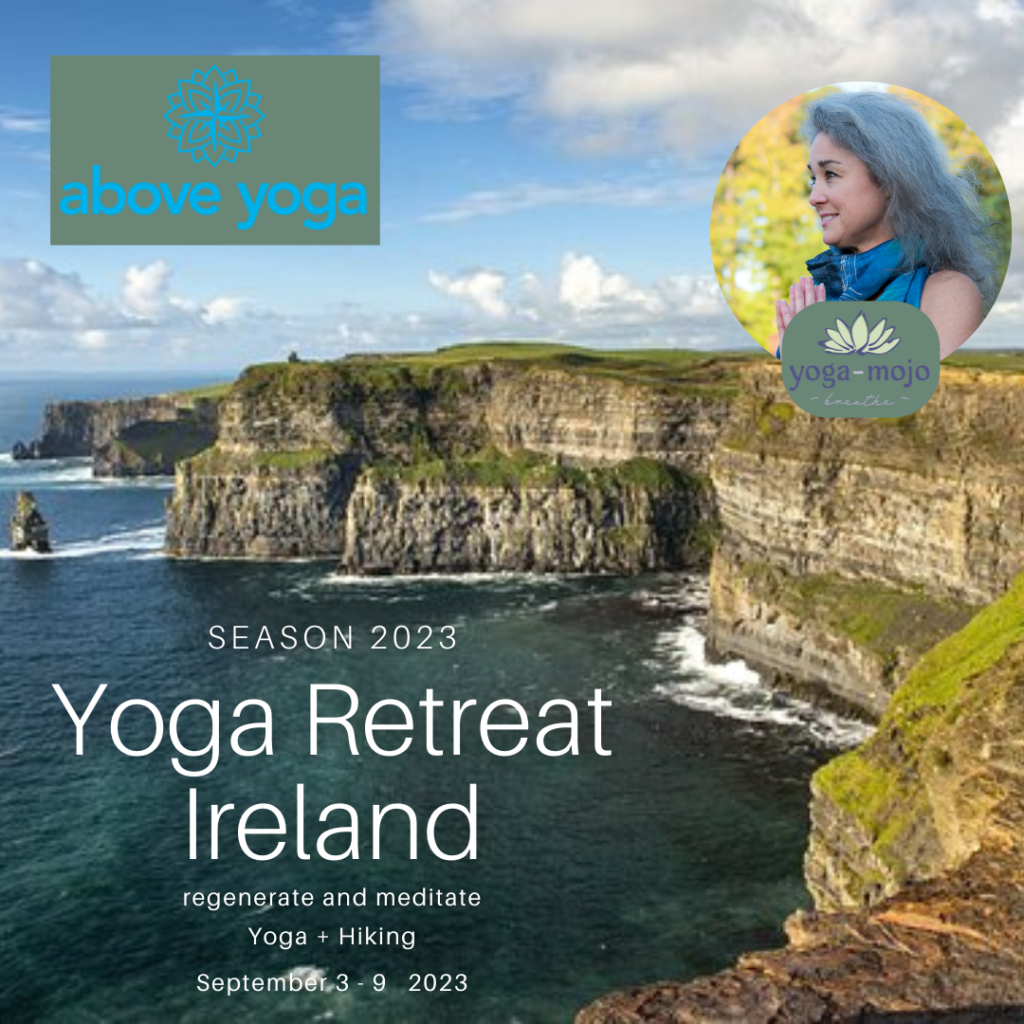 So excited to share I'm a co-teacher for Yoga+Hiking Retreat on the Wild West Coast of Ireland (Sept 3-9, 2023) supporting Above Yoga Retreats~

If you've always wanted to see the green rolling hills and dramatic cliffs of the Emerald Isle for yourself ~ this retreat is for you!
Start your day with an invigorating practice in our a state-of-the-art yoga studio with stunning views of the sea and countryside. Experience several excursions, guided hikes and other activities to fully immerse yourself in the natural beauty of the Emerald Isle, its charming towns and the welcoming culture of the Irish people. During down time, rest and relax in our modern farmhouse accommodations set on 10 acres, looking out over Liscannor Bay and radiant green farmlands. Soak in the hot tub, journal by the cozy fireplace or enjoy a massage. By the end of our time together you'll feel refreshed, renewed and ready to step back into your life with joyful memories and new life-long connections.
CLICK HERE to learn more!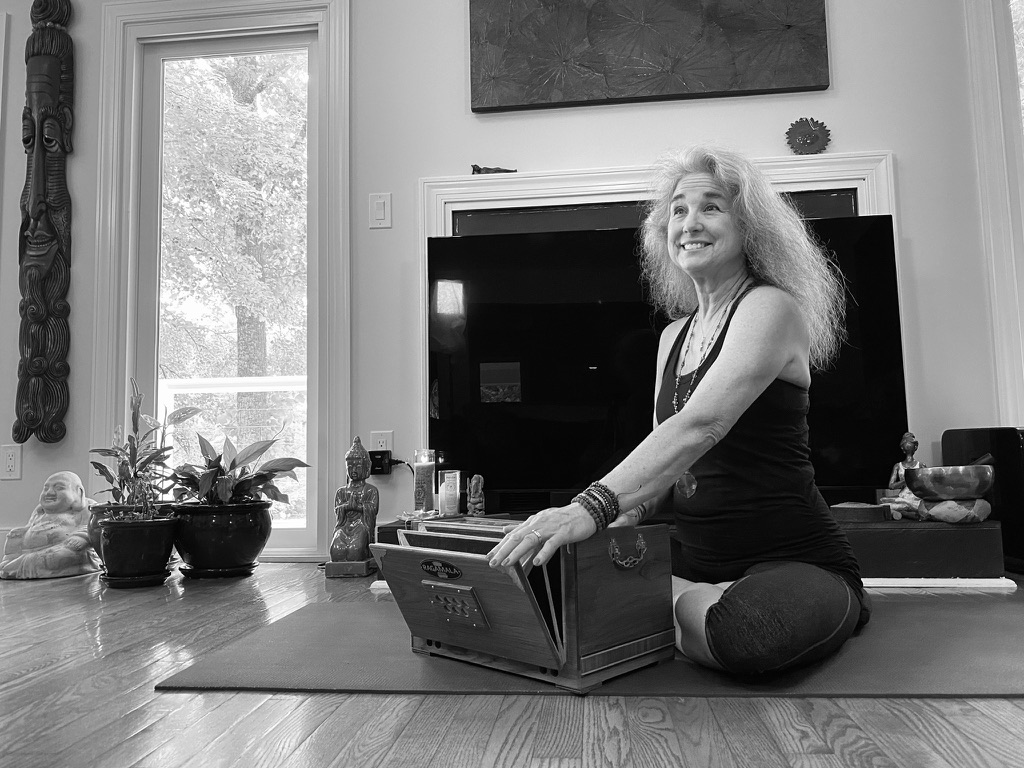 Student Reflections
Loretta Jo was so very welcoming and encouraging. The students were also very welcoming. The environment was kind and calm. The practice was exactly as I expected based on the class description. It was nice to be led by an authentic, caring instructor.
Yoga-Mojo Updates & Special Events
with Loretta Jo
---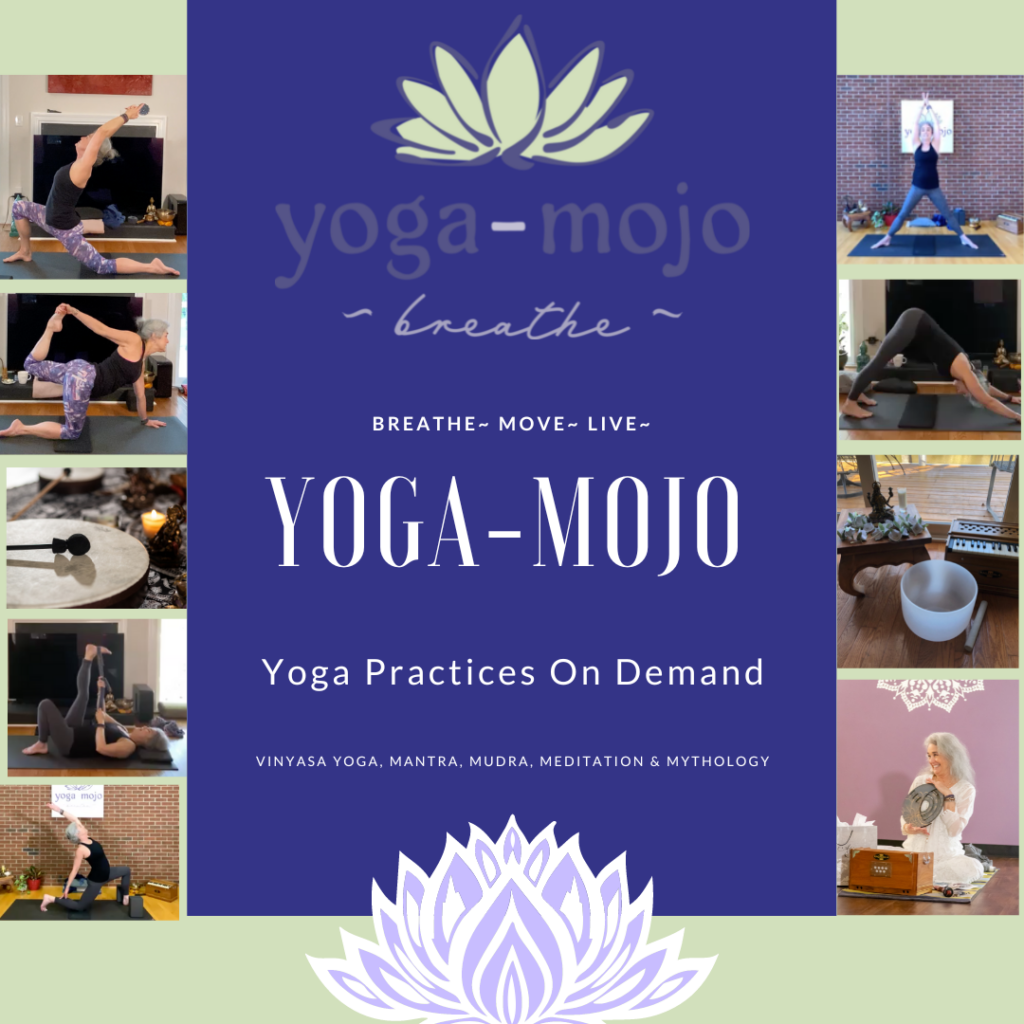 YOGA-MOJO ONLINE
We love being able to bring the practice of yoga to you virtually via online Live-Stream practices via Vimeo and include Loretta Jo's recordings of live practices, workshops, yoga mythology and more.
Select the 'Practice Online' button below to be taken to the Yoga-Mojo Online available via VIMEO. Find a class you've loved or try a new class. Additional content added weekly~
Or select the 'Learn More' button to learn more and to access a Yoga-Mojo class here on Yoga-Mojo~
WEEKEND WORKSHOPS
Check back soon as I'll be adding favorite workshops and NEW workshops to the schedule soon!!
Happy Autumn 💜 🍂🍁
---
Invite Loretta Jo to your studio! Many workshops can be covered in a weekend or multiple 3-hour workshops can make the weekend even more special!
Mantras, Mudras and Mythology
Maturing on the Mat: Teaching Yoga to Seniors
Art of Sequencing
Chakras — Awakening with Breath, Body/Movement, Mind and Mantra
YOGA-MOJO'S
YOGA TEACHER TRAINING RYT200
See below / CLICK HERE for more information
Schedule a call with Loretta Jo to learn more~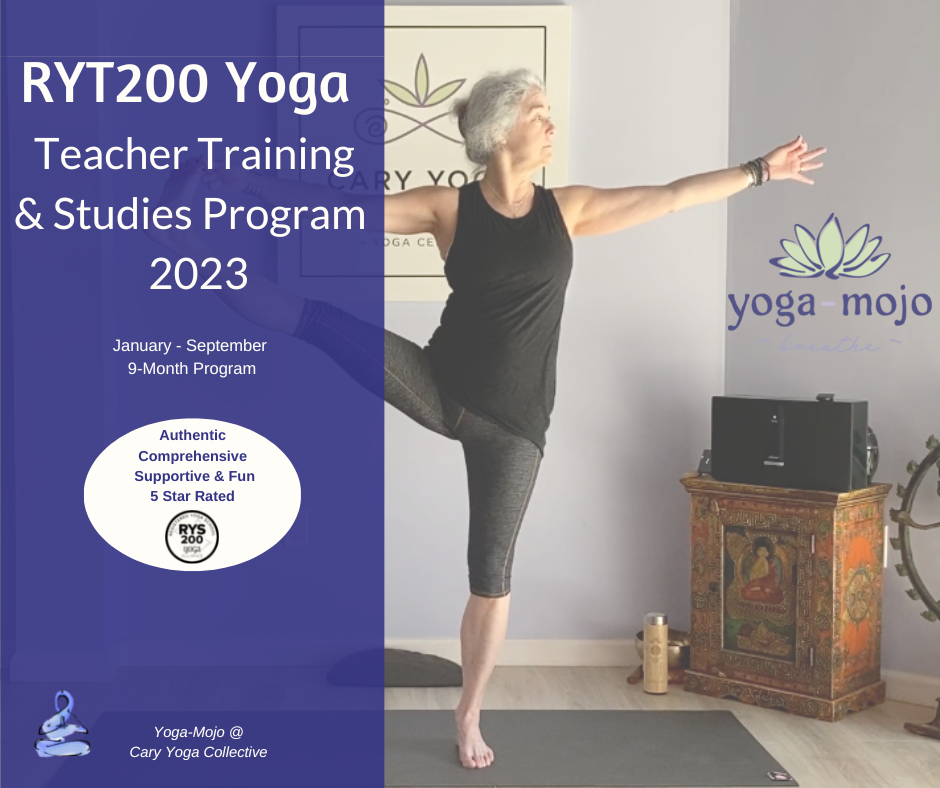 Yoga-Mojo 200-hour Teacher Training (YMYTT200) is a comprehensive training course in the ancient teachings of yoga coupled with knowledge gleaned from many wonderful teachers and years of practice and teaching. The training is designed to help you deepen your personal practice while enriching your understanding of the history of the practice, the philosophy of the practice and to prepare you to become a more wonderful and confident yogi/yogini/yoga and/or yoga teacher.
In depth content, quality instruction and more.
Designed and led by Loretta Jo, E-RYT500, YACEP, RYS200 & RYS300, YMYTT 200-hour Yoga Training brings together guest teachers in asana, pranayama, Sanskrit, Philosophy, anatomy, yoga of sound and more~ A high-caliber program designed for all practitioners with a desire to deepen their personal practice and share the practice with others.
WHAT MAKES YMYTT 200-hour UNIQUE?
As a teacher in training, YMYTT200 provides you the tools so you are empowered to create yoga practices that are safe and effective. Anatomy includes an overview of the bones & muscles and how they are used in yoga asana – and, how best to adapt postures for each student. There is an art to yoga sequencing and YMYTT200 includes the Yoga-Mojo Methodology: Art of Sequencing~ As you get deeper in your knowledge you'll be introduced to how best to serve different demographics (seniors, children, pregnancy) and you can then hone your skills even more with practice teachings and community classes.
YMYTT's 200-hour Yoga Teacher Training & Studies Program is registered with Yoga Alliance® and exceeds Yoga Alliance guidelines regarding hourly requirements in each study category.
Be inspired – and inspire… Over the course of the program, you'll collaborate with a supportive community of like-minded students on a shared yet unique journey of discovery~
2019-2020 YMYTT Graduates Feedback:
Our Yogi, Loretta Jo, went several extra "miles" to take us on this journey during 2020. She made it happen and we are all so appreciative and grateful. So much more than a Yoga Teacher Training. ❤
I will definitely recommend Yoga-Mojo/Loretta Jo Schlatzer to anyone seeking a deeper experience in Yoga. Her kind and compassionate professionalism is spot on. The instruction and material she provides is probably the best out there. I compared schools before I signed up for training and Yoga-Mojo outranked any of the other providers. She also came highly recommended by a trusted friend. Not only am I able to teach now but I also have a mentor I trust.
Beyond her vast knowledge of yoga, Loretta Jo shares her gifts, including the playing the harmonium, her style of story telling, her personal experiences and the methodology of sharing her practice.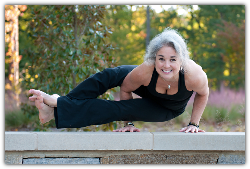 Yoga-Mojo is an authentic Vinyasa practice that is a blend of various styles and methods incorporating breath work (pranayama), asana (poses), meditation (dhyana), concentration (dharana) and more. A practice that is designed to let students explore their bodies & their minds and to move effortlessly with grace, pose-to-pose and breath-by-breath. Join me for practice on the mat with mantras, mudras and mythology~
Breathe~ Move~ Live~
~Loretta Jo